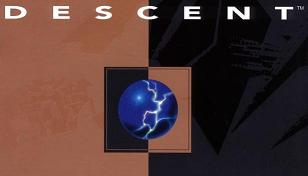 Publisher:
Interplay Productions
Developer:
Parallax Software
Maximum number of players:
8
Why this topic?
It will:
-help everyone to play online easily
-list all required tips & files (infos/patchs/maps...)
-help every RetrOnline member to plan some games sessions
-allow players to talk about this game and to share some good ideas
How to play this game online?
It's really easy! Install Hamachi (or another VPN Client) and
create your own network
. Find some RetrOnline players and ask them to join your new network (thanks to the
RetrOnline Players List
).
Install the RetroPack (available in the
Downloads Zone
), and you will be able to play online together
This RetroPack may be upgraded to full release very easily if you own the full game.
Compatibility with VPN Clients (Hamachi, Tunngle...):
Perfect!
Game behavior with a bad connection reliability (high ping level, distance):
Perfect!
Feel free to post a message if:
-> you really like this game
-> you want to share some good ideas
-> you want to organize a game/tournament later
-> you want to see the hidden informations/tutorials
-> you want to encourage other players to join the gaming networks